For information on how to input serial codes, see FAQ/Serial Code Input Form.
For server status updates, see Servers.
Maintenance Notice
 

Latest maintenance:
17 Apr 2018 [13:00 - 17:00] [GMT+9]

Next maintenance:
No maintenance is announced for now.
Recent Updates
[2018/04/17]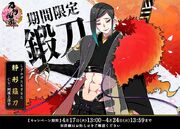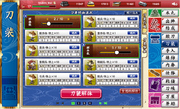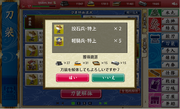 Game UI update:

The clicking/tapping required to move around in normal maps has been reduced.
You now have the option to skip the battle experience countdown that appears during battle results screens.
The armory menu has a new look, and mass dismantling troops has become easier.
The repair room will no longer show you swords with full HP when clicking a repair slot.
[2018/04/10]
[2018/04/04]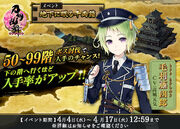 Underground Treasure Chest 11 event has begun.
Sale of 2 event specific items in Shop:

Transfer Tokens - Upon use, allows direct access to the boss node of a floor, i.e. skip all the normal nodes. Can be used before entering the event map, or when you choose to continue to next floor.
Osaka Castle Underground Floor Map - Allows skipping of 10 floors. Only works until floor 51 and the effects will take effect the moment you purchase the item.

Renewed graphics in Recollections that shows the swords involved in the individual recollections.
Touken Ranbu Pocket app update v. 1.3.0.
Upcoming Content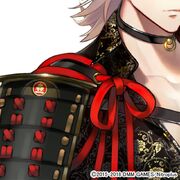 April to June 2018 schedule:
The following events will occur from April to June 2018:-
April
end of April to May

Edo Castle Infiltration Investigation 3 (New sword!)
War Training Expansion 11

end of May to June

New Kiwame release
Village of Treasures - Instrument Gathering Stage 8
Regiment Battle - Early Summer Camp 2 (New sword!)
New Kiwame release
From April through August 2018: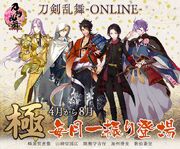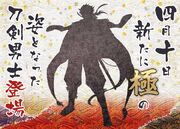 A new starter Uchigatana Kiwame will be teased every month!
Older Updates